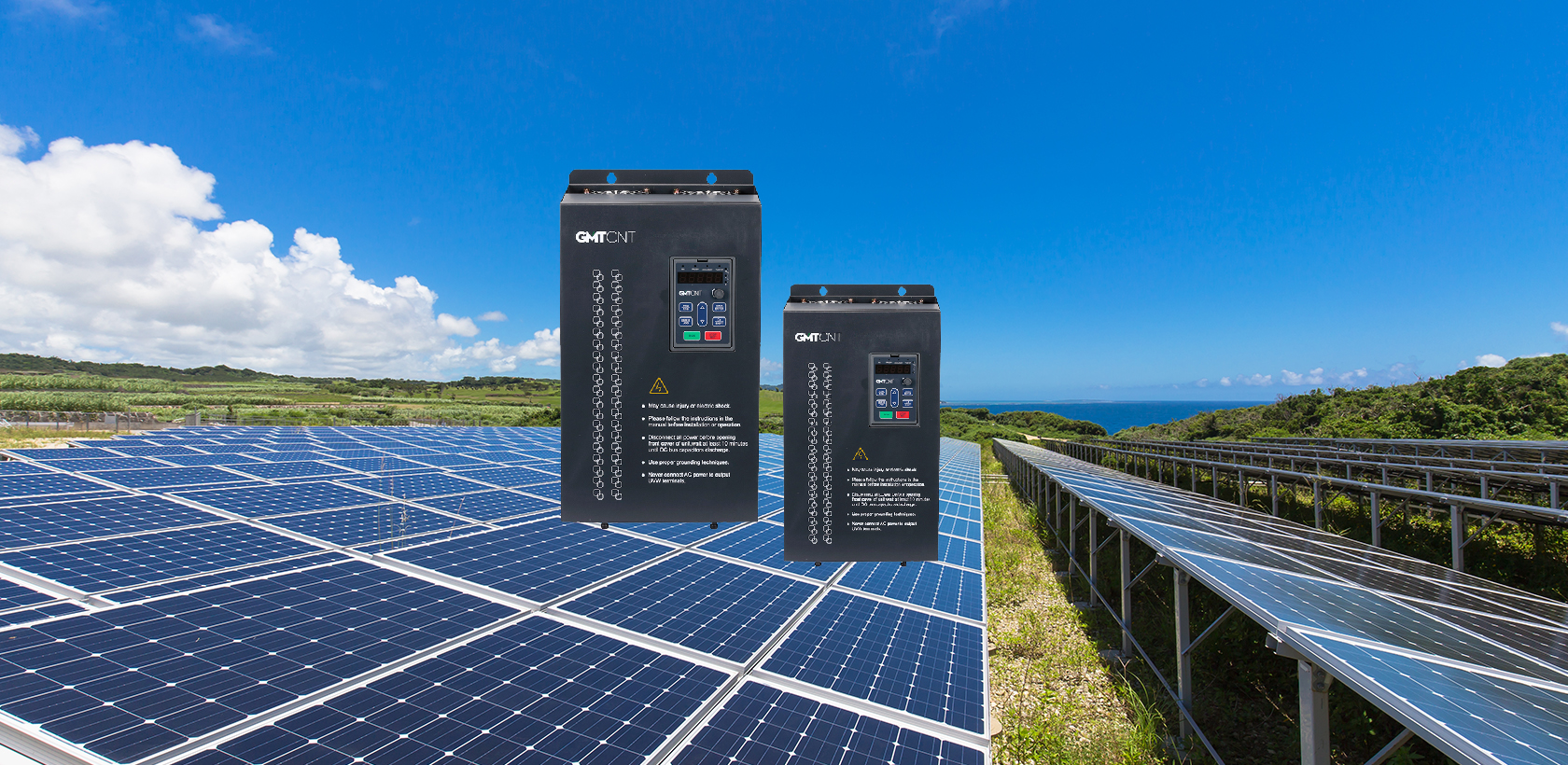 GMT, which was established to design and produce microprocessor-based industrial devices that can communicate with each other, on 30 years of industrial automation experience, continues to develop innovative solutions for the needs of machine manufacturers for total solutions. Developing high-efficiency products in many sectors including textile, pressing, cutting, filling, packaging, plastic, food machinery, GMT SOLAR Pump Motor Drivers offered to the industry.
GMT supports its products that are actively used in the field with a team that knows the market well, has high technical capacity and is competent. With both remote connection and field work, it always makes you feel that you are with the manufacturer. Being solution-oriented is an indispensable principle for GMT. In addition, it has been supporting the vocational and technical education of our country for years with the devices it has donated to dozens of universities and vocational high schools. GMT considers the aim of providing a better future to the young generations as an important duty for this country.
SOLAR Motor Drivers converts DC power from solar panels to AC energy and drives pump motors. In addition to working with DC energy coming from solar panels, it can also work with direct AC in insufficient sunlight or rainy weather, ensuring that the system is constantly active.
Solar drives basically have frequency online control mechanism. The increase in solar energy also increases the engine speed, allowing the engines to run at higher speeds.
Parallel to the development of solar panels, solar motor drives have become the most rational method in commercial off-grid areas.
"GMTCNT" SOLAR Pump Motor Drivers mainly have the following features.
0,4kW ∿200kW Power Range
Built-in MPPT function
Ability to work with AC or DC supply
Easy to use and fast commissioning
RS485 Modbus RTU Communication Port
Maximum Input Voltage
– 1P 220-240VAC / 450 VDC
– 3P 380-460VAC / 900VDC
Recommended Input Voltage
– 1P 220-240VAC / 350-400 VDC
– 3P 380-460VAC / 625-750VDC
Analog input for water supply level
Digital input for dry run feature
Full and low level digital inputs for water tank
7 adjustable digital inputs
2 relay outputs
GMT continues on its way with the support of the Turkish industry, and carries its years of experience and experience forward every day, "Getting a world brand out of Turkey" continues his claim with determination. GMT's wide range of products www.gmtcontrol.com You can reach it at.